Site Admin
Posts: 2048
Joined: Thu May 26, 2005 7:32 am
Location: Seattle, WA.
Howdy All - Thought I would check in and let everyone know how things were going. Some of you know I was in a motorcycle accident in November 2013 and dealt with that and off work for like 4 months. Went back to work and got into a fight with two burglary suspects and was kicked in the head, neck and shoulder. This was my fourth day back to work.... Basically, reversed all the work to get me healthy and caused many new injuries. I was off work and/or working lite duty for almost a year. Still dealing with the pain, I began hating my job. There was other things but think the pain was making me hate everything. In October 2016 My wife and I decided to make a change and move to Hawaii. She quickly got a job and moved to the Big Island. Our daughter also lives here so she stayed with her until I could get the house sold. I was intending to stay in Seattle for a least a year, but one day got called into a meeting and I didn't like the bullshit being dealt, so I informed them I was retiring. Gave my two weeks and have never looked back.

I have been here in Hawaii for a year now. We purchased a house in November and things are great! Health is much better and attitude has improved 100%! Being retired at age 51 has pissed a lot of ppl off and get odd looks from new people we meet, but too bad, I'm now the official beach bum, house-husband. Just pulled out my computer out of a box today, thus the reason for the update. Thinking about doing some gaming when not at the beach. Any new, good games?

Doom
---
Hey man, hope you're enjoying the beach bum life and hope you don't have any lasting effects from your injuries. I don't know how you guys do the police work nowadays and I respect the hell outta all of you that do it or have done it.

I don't get much gaming in any more. If I'm lucky I get a couple hours in the mornings on the weekend before the little ones wake up and want my attention. I know I've seen several people playing warframe, free to play but the closest I've got is downloading it and finally getting all the updates.
---
Posts: 973
Joined: Thu May 26, 2005 1:52 pm
Location: England where els!!
Yo man glad things are better for you now doom, still game everyday but atm I only play fortnite it's a great game if you can get the hang of it.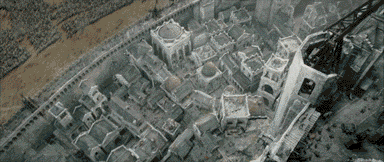 ---
Posts: 2613
Joined: Thu May 26, 2005 1:48 pm
Location: Puyallup, Wa
Good to hear from you Doom!

Fornite is a good game, it's a battle Royale game. You vs 99 others, but you can do a duo or squad mode. Cartoonish feel like Team fortress.

PUBG is also another B.R. game, but more..."realistic"

I'm currently only on PS4 so if there's other games for the PC I'm out of the loop. THough I've been thinking of buying a PC again. but I have to focus on getting a house of my own, and have to make sure I can provide for not only myself, but for my lady and baby. Was looking at just doing a out of the box Alienware Alpha.
My wish lists, buy me gifts!
http://steamcommunity.com/id/lordadvent/wishlist
http://amzn.com/w/2EPINT78AXO8A
http://www.swagbucks.com/refer/Wildo
---
Posts: 621
Joined: Sat Feb 11, 2006 4:35 pm
Location: Bellingham Washington
Doom,
Good to hear that you pulled the plug on the cop shop and retired. Nice to see you in the, "Hell no I don't work anymore!" gang. Only thing about the group is that the time passes really quickly!
It would be fun to get a POW night going once in awhile.
Take care, don't play with the sharks.
General Mayham
---
Hey Mister,

Glad to here you are doing well. RETIRED? What the hell, must be nice. I've still got about 3 1/2 yrs to go before I can pull that one off. Need to get the house paid off first. Don't game much these days. It's just not the same. TravyG (my son) is finishing up the 9th grade this year. How time fly's. Any way good to here from you.

Verman
The reason I talk to myself is that I'm the only one whose answers I accept.

George Carlin
---
Hey Doom,

Good to hear all is well in Hawaii.

-Mantis
---
Hell yeah for early retirement! My dad did it at 53, I hope I can also.
Fortnight is all I play these days, yall can add me if you want, romboter is my username
https://fortnite.com/friend/Romboter

---
Man, that's awesome, congrats on the early retirement! I've only been to Hawaii once but it was great, I could snorkel all day long. Doing any surfing out there?
Good to hear from the rest of you guys too! We aren't getting a ton of gaming time either, between work and the kid. Usually squeeze in some Overwatch or lately Fortnite on Friday/Saturday nights. We picked up a Switch a couple of months ago, good for indie games on bus rides to work. Miss playing DoD with you all, still hoping Valve will make another one...
Advent - you got a baby too???
---
Hey Doom and everyone.

Doom thanks for keeping the site up and glad you made it through some rough times.

Don't game all that much now days, not sure how my 10 year old PC will handle some of these newer games but it still kicks on DoD:S.

Dumped the girlfriend years ago and moved to Sioux Falls, SD to see my son and his family more often. Playing Grandpa is my pastime now days (2- boys 7 & 5 and a girl 3). Just spent the last year flipping my son's house for him so he could sell it and pay off some of his college bills and get back on track. Except now he decided to go for a Master Degree, I see more flipping in my future.
Last edited by
Quisp
on Mon Aug 27, 2018 12:44 am, edited 1 time in total.
---
LOL you moved to Sioux Falls? You trying to hunt me down?
---
Personally I would rather be on the west side of the state, the people on this end suck. I think my days in SD are numbered.
My son and I are looking to move to either Colorado or back to Minnesota.
I miss the mountains of Colorado having spent a lot of my vacations there growing up.
Looking to find something with about 5 acres, can never have enough space between you and your neighbors. LOL
---
I hear ya there, I grew up in the Sturgis area and would much rather be in the hills than over here. But the wife doesn't want to move any farther from her family and I got a pretty good job over here so I guess I'll be around here for a while.
---
Who is online
Users browsing this forum: No registered users and 0 guests